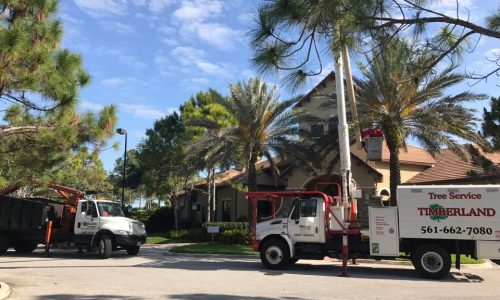 TREE TRIMMING / REMOVAL
With an expansive and growing fleet of bucket trucks, boom trucks and other heavy machinery, we have what's required to get any job done the right way. Our company provides different tree trimming maintenance plans for your commercial properties and throughout your neighborhood communities.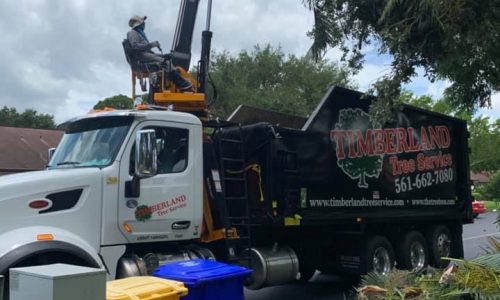 TREE SHAPING / STUMP REMOVAL
As certified Arborists with a specialty in the cultivation of trees, our team of experts will properly shape the trees throughout your property to provide the aesthetic appeal you desire. Also, when the time comes to remove aged or damaged trees, we will safely bring down the tree and remove the stump from the existing area.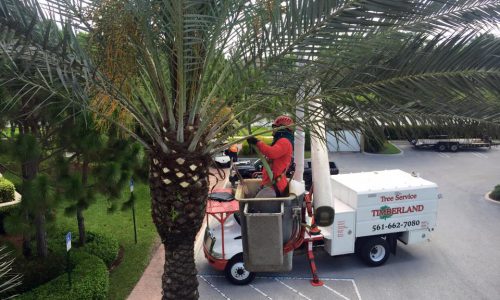 HURRICANE PROTECTION SERVICES
The weather conditions in our local area pose a risk of falling tree limbs and branches, especially when hurricanes and tropical storms threaten our location. We provide the maintenance services you need before the storm season to avoid costly damages.
About Us
Contact us 24 hours, 7 days a week for immediate service!
As commercial property maintenance experts, we are Licensed and Insured.
Call Now!
(561) 662-7080
We know you need a tree service contractor you can trust. Jesse and the Crew at Timberland Tree Service are those men. They will meet with you to discuss what is necessary and will get the job done in a safe, proper, and on-time, fashion. Contact us today for any of your landscaping needs!
We Provide:
Tree Trimming
Tree Removal
Shaping
Stump Removal
Hurricane Preparation
Why Choose Us?
Let the "Tree Boss" take care of your trees the professional way! We are certified arborists. That means we know our Florida trees and the best ways to keep them looking in top shape.
We specialize in serving Commercial Properties and the Homeowner's Associations of Palm Beach County.
YOUR TREE'S BEST FRIEND!
What our Customers Say!
So glad we chose Timberand Tree Service to do our tree removal. They are quick, reliable, efficient and completed the job above and beyond any expectation I could have had from start to finish and even cleaned up and hauled the debris away looking like no one was ever there. They have an Excellent and skilled team to do the job, I would highly recommend Jesse, Carlos and the crew to everyone. Great customer service!!! Be sure to use them and you will not be disappointed.

This company has been doing amazing work throughout our neighborhood. I can not tell you how pleased we are with this company's quality of work. Thank you for doing a great job.

Very professional tree service company. When originally speaking with Jesse, I could tell that Timberland Tree Service cares about providing the highest quality services to their customers. They by far have earned a 5-Star Review and will continue to hire them for future services!
Home